Annual Meeting Observership and Training Opportunities
Host an international colleague at your practice before or after the 2017 Annual Meeting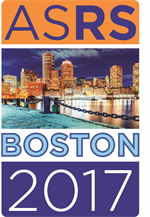 The ASRS International Affairs Committee has created the space below for members to post one-day observership opportunities being offered before or after the ASRS 35th Annual Meeting.
We hope you will consider hosting an international colleague at your practice to give him/her the opportunity to taste the flavor of practicing retina in the US. Practices from anywhere in the United States are welcome to host.
An observership offers a valuable opportunity to engage an international colleague to discuss and compare how retina is practiced globally. Please let us know if you have any suggestions or comments.
If you are interested in hosting an observership, please complete the online submission form. Your contact information and availability will be posted below . For any questions regarding posting an opportunity contact the International Affairs Committee Staff Liaison, Caroline Bozell. Questions on specific opportunities should be directed to the contacts for each posting rather than the ASRS office.
Are you an international attendee searching for an observership opportunity? If you are planning to attend the 35th Annual Meeting in Boston and will be in the US either before or after the meeting, you may want to consider taking part in an observership opportunity. If you are interested, please complete the online form. If an opportunity is available in the your requested region for the dates you are available we will connect you with the hosting member.
The American Society of Retina Specialists (ASRS) makes no representation, warranty or guarantee about the opportunities listed on the Observership and Training section. The ASRS staff does not prescreen opportunities that are submitted. By using the resources available on the ASRS website, you are agreeing that you will not hold the ASRS responsible for your safety, security, wages, working conditions, fraudulent, or other aspects of any opportunities that you discover while using ASRS resources or to which you might be directed by ASRS staff.