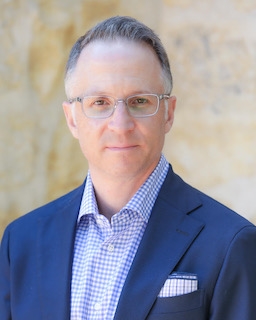 Jonathan L. Prenner, MD
(609) 896-3655 (Office)

NJ Retina
10 Plum Street
New Brunswick, NJ 08901 , US map
http://www.njretina.com
Biography
Dr. Jonathan L. Prenner holds a number of leadership positions in the field of vitreoretinal surgery. Dr. Prenner serves as both the Reviews Section Editor and Assistant editor of the standard scientific journal for our field, RETINA: the Journal of Retina and Vitreous Diseases. He is the founder and chief medical editor of the journal New Retina MD and hosts the Retina Today Video Journal Club. In addition, he sits on the board of directors of the American Society of Retinal Specialists, the Board of Governors of the New Jersey Academy of Ophthalmology and was the former president of the New Jersey retina society. Dr. Prenner serves as an associate clinical professor in the department Ophthalmology at Rutgers Robert Wood Johnson Medical School and the Robert Wood Johnson University Hospital. He has been elected by his peers for inclusion in Best Doctors in America since 2008 and is listed as a U.S. News and Castle Connolly best doctor and as one of New York Magazine's Best Doctors.

Dr. Prenner has published more than 60 papers in the peer-reviewed literature in addition to a volume of textbook chapters, articles and scientific abstracts. He lectures routinely at major scientific meetings concerning his original research and the development of new approaches to vitreoretinal diseases. He has recently delivered invited lectures on retinal research in Italy, Hungary and Brazil, and has been an invited member of the American Academy of Ophthalmology subspecialty day faculty five times. He is the Principal Investigator for numerous international multi-center clinical trials evaluating new treatments for retinal diseases including age-related macular degeneration.

Dr. Prenner received his undergraduate degree from the University of Pennsylvania and his medical doctor degree from the State University of New York at Stony Brook. He was accepted into the Alpha Omega Alpha Honor Society and served as its president there. He was also president of the student chapter of the American Medical Association at SUNY. Dr. Prenner then returned to the University of Pennsylvania's Scheie Eye Institute for residency training in ophthalmology, where he was appointed chief resident. He then completed a two-year vitreoretinal fellowship at William Beaumont Hospital, Royal Oak, Michigan, one of the premier retina training programs in the country. At Beaumont, he was awarded two national honors, the Heed Ophthalmic Fellowship Award and the Ronald G. Michels Retinal Fellowship. Dr. Prenner joined NJ Retina in 2004.
Dr. Prenner is Board Certified in Ophthalmology. He is a member of the American Academy of Ophthalmology, American Society of Retina Specialists, Society of Heed Fellows, Alpha Omega Alpha, ARVO, Club Vit, and the Buckle Vit Society. He serves as a manuscript referee for Ophthalmology, the Journal of the American Academy of Ophthalmology, Retina, The Journal of Retinal and Vitreous Diseases, and the British Journal of Ophthalmology. He has also edited recurring series in both Retina Times and Review of Ophthalmology. He maintains special interests in complicated retinal detachment, secondary intraocular lens surgery, diabetic eye disease, and age-related wet macular degeneration.