Jerry A. Shields, MD, Named National Physician of the Year Award Winner
Friday, March 8, 2013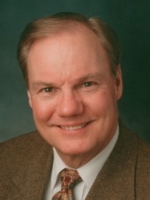 Jerry A. Shields, MD
ASRS member Jerry A. Shields, MD, has been selected for a 2013 National Physician of the Year Award in Clinical Excellence. Shields was chosen for his clinical research leadership to improve methods for the diagnosis and treatment of eye cancers, including tumors of the eyelids, conjunctiva, intraocular structures, and orbit.

Shields, who is Director of the Wills Eye Institute's Ocular Oncology Service in Philadelphia, has spent 40 years helping save the lives and eyes of thousands of patients with ocular tumors.
Castle Connolly Ltd.'s National Physician of the Year Award recognizes physicians and leaders in health care whose dedication, talents, and skills have improved the lives of people throughout the world.
« All News »