Straight From the Cutter's Mouth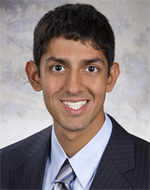 Straight from the Cutter's Mouth is a podcast series, created and hosted by ASRS member Jay Sridhar, MD, Assistant Professor of Clinical Ophthalmology at the Bascom Palmer Eye Institute in Miami, Florida.
The series provides an educational forum from which to glean informative and insightful perspectives from both leaders in the field and up-and-coming retina specialists. The journal club format offers a range of discussions on everything from new technologies, surgical techniques, clinical developments, coding and billing, to topics for fellows such as landing your first job in retina. The ASRS is pleased to offer access to this popular member podcast series
---
Journal Club Including Discussion of Persistent Opioid Use After Ophthalmic Surgery, Racial Disparities in Clinical Trial Recruitment, and Telehealth COVID-19 Experience
One Year Later: Race in America and Improving Diversity in Ophthalmology Part Two with Drs. Tamara Fountain, Leon Herndon, and Basil William
Journal Club Including DRCR Protocol AG and AH, Post Hoc Analysis of Protocol AB, Reoperation Rates for Retinal Detachment, Post Hoc Analysis of OCT from PIVOT Study
Journal Club Including Discussion of Metformin Association with AMD Risk, Bariatric Surgery Impact on Diabetic Retinopathy, and more

Growing an Academic Career, Argus II Discussion, and More with Dr. Aleksandra Rachitskaya
Adjusting to E/M Coding Changes in 2021 with Ms. Joy Woodke
VR Fellow Perceptions of Private Equity Transactions with Dr. M. Ali Khan
Ophthalmologists and the COVID-19 Vaccine with Dr. Bobeck Modjtahedi
Journal Club | COVID-19 Retinal Detachment Presentation, Racial and Socioeconomic Disparities in Visual Impairment, Hormone Therapy Association with RVO, Ranibizumab Biosimilar
Recap of 2020 with Drs. Sarah Read, M. Ali Khan, and Ajay Kuriyan
Discussion of Medical Malpractice and Ophthalmology Trainees
Perspectives on Academic Advancement, The Role of Department Chair, and Publishing with Dr. Sophie Bakri
Rapid-Fire Secondary Intraocular Lens Complications Discussion
Perspectives on 'Grit' and Global Ophthalmology as a Retinal Specialist with Dr. Inder Singal
Journal Club Covering COVID-19 Related Studies, including protective value of slit lamp shields and glasses
Journal Club Including Discussion of Noncomplex Phakic RD Outcomes, Physician Mask Use for Intravitreal Injections, and Lapses in Treatment in Wet AMD
Strategies for Treating Wet Age-Related Macular Degeneration and more with Dr. Nancy Holekamp
Balancing Home Responsibilities with Retina Practice During COVID-19 with Drs. Adrienne Scott, Matthew Cunningham, Amy Schefler, and Mrinali Gupta
Rapid-Fire Discussion of Intraoperative Management of Scleral Buckle Complications
Journal Club Discussion of PIVOT Trial Quality of Life, Gender Differences in Retinal Detachment Repair, Artificial Intelligence Identification of Subretinal Fluid, and more
Physician Wellness During COVID-19 with Drs. Ferhina Ali and Andrew Schimel
Management of 'Top Ten' Intraoperative Vitrectomy Complications with Drs. Sarah Read and Shriji Patel
Journal Club with Drs. Priya Vakharia and Yoshihiro Yonekawa, including discussion of face-down positioning for macular holes, and more
Dr. Steven Yeh on Uveitis Training, Ebola and the Eye, and COVID-19 Thoughts
Journal Club with Dr. Ferhina Ali and Dr. Daniel Chao Discussing Caffeine and Beta Blockers for Vitreoretinal Surgeons, Cost-Savings with Intravitreal Bevacizumab, and more
Uveitis Training and the FAST Study with Dr. Nisha Acharya
The Rise of Telemedicine in the COVID-19 era
Uveitis and Risk Management Panel with Drs. Alla Goldberg, Christopher Henry, and Ashvini Reddy
COVID-19 PPE Guidelines for Retinal Specialists with Dr. Aman Chandra and Dr. Daniel Chao
May Retinal Physician Including New Telehealth Billing, DRIL, Pediatric Retina Setup, COVID-19
COVID-19 Media Article Discussion of Gaslighting in New York Residencies, Debt Forgiveness Bill, and the Last Dance documentary
Pediatric Retina Surgery Discussion with Dr. Marc Spirn and Ms. Amy Safko
Discussion of Gender Disparities in Editorial Board Membership and Society Leadership in Ophthalmology with Dr. Kathryn Colby, Dr. Mrinali Gupta, and Dr. Thomas Albini
COVID-19 Ophthalmology Journal Club with Drs. Ferhina Ali, Daniel Chao, and Ali Khan
Dr. Royce Chen on COVID-19 impact in New York City and on Residency Training
COVID-19, Journal Club with Drs. Ajay Kuriyan and Yoshihiro Yonekawa
Adjusting to Being a Front-Line Provider with Dr. Elizabeth Greig and Dr. Douglas Kwazneski II, Including A Discussion of Ventilator Management
COVID-19 Update Featuring Dr. David Parke II, and Dr. M. Ali Khan
Episode 215: Pneumatic Retinopexy Pearls and the PIVOT trial with Dr. Rajeev Muni
Episode 214: Career Development, Tom Clancy, Future Goals, and More with Dr. Julia Haller
Episode 210: Discussion of Viral Medical Article, Keep Insulting Doctors and Good Luck Finding a Physician in 10 Years
Episode 208: Dr. Chrisfouad Alabiad on Medical Education, Flipped Classroom Teaching Model, and Ophthalmology Residency Applications
Episode 207: January 2020 Retinal Physician Preview: EHR Integration, Swept-Source OCTA, Intraoperative OCT, Optogenetics
Episode 206: Panel Discussion on Complications as a Vitreoretinal Surgeon
Episode 205: The Physician Philosopher on Financial Independence and Burnout
Episode 204: Journal Club Featuring AMD Cost Analysis, DME Real-World Trends, PVDs and Retinal Breaks
Episode 202: Dr. Kirk Packo Reflects
Episode 201: AMD Drug Updates with Dr. Allen Ho, including Gene Therapy
Episode 199: Nov/Dec 2019 Retinal Physician Preview: New Pathways for Dry AMD
Episode 198: Journal Club about Online Physician Reviews, Systematic Review Reliability, SCORE2 24 month Data, Brolucizumab FDA Approval
Episode 197: Ergonomics, Fluidics, and More with Dr. Yannek Leiderman
Episode 196: Dr. Sharon Fekrat on vitreretinal fellow education, alpha-melanocyte stimulating hormone and more
Episode 195: October 2019 Retinal Physician Discussion, Complications of Silicone Oil, Treatment for PDR, MIGS for Retinal Specialists, Anterior Segment Surgery for Retinal Specialists
Episode 194: Diabetic Retinopathy Trials and More with Dr. Judy Kim
Episode 193: Journal Club Discussing the LEAVO RVO Study, Endophthalmitis after Cataract Surgery IRIS Registry Study, PRP in RISE/RIDE, Online Content for Diabetic Retinopathy
Episode 192: Solo Retina Practice Roundtable with Drs. Geet Lalwani, Nora Khatib, and Nadeem Vaidya
Episode 191: Dr. Maria Berrocal on EnVision Summit and Diabetic Vitrectomy Revisited
Episode 190: Highlights from the JVRD Young Investigator theme issue from editors Szilard Kiss, MD, Mario Romano, MD, PhD, and Yoshihiro Yonekawa, MD.
Episode 189: At Home Genetic Testing, Latest in Gene Therapy and More with Dr. Matthew Weed
Episode 188: September 2019 Retinal Physician, Diabetic Retinopathy with Dr. Shriji Patel and Dr. Basil Williams
Episode 187: Journal Club. Gender Disparities + Informed Consent in Resident Cataract Surgery, Gene Therapy, and Surgical Errors
Episode 186: Transitioning into Ophthalmology Residency with Dr. Louie Cai
Episode 185: Electronic Health Records in Ophthalmology and Retina with Dr. Michael Rivers
Episode 184: Pearls from Post-Fellowship Practice with Dr. Nika Bagheri, Dr. Sarah Parker Read, and Dr. Jack Stringham
Episode 183: Optimizing Clinic Efficiency and Productivity with Dr. Pradeep Prasad
Episode 182: Journal Club from ASRS 2019, EMR Efficiency and Redundancy, Intravitreal Injection Trends, and Should We Be Tapping Every Endophthalmitis Case?
Episode 181: Retina Clinic Efficiency and Logistics Panel with Dr. Amy Schefler, Dr. Chirag Shah, and Dr. Nathan Steinle
Episode 179: Post-Operative Activity Restrictions and Virtual Reality in Retinal Surgery with Dr. Dante Pieramici
Episode 178: July Retinal Physician Ocular Oncology with Dr. Basil Williams and Dr. Ajay Kuriyan
Episode 177: Interview with Eyes4Ears OKAPS Review Podcast with Drs. Andrew Pouw and Benjamin Young
Episode 176: Journal Club with Drs. Ferhina and M. Ali Khan discussing Preoperative Anti-VEGF, RD after Intravitreal Injection, and Influence of CATT Trial Results
Episode 175: Trochar-Assisted Intrascleral IOL Fixation with Dr. Jeremy Wolfe
Episode 174: Gender Equality in Medicine Journal Club Podcast with Drs. Zelia Correa, Divya Sridhar, and Ashvini Reddy
Episode 173: June 2019 Retinal Physician including Discussion of Management of Large Macular Holes, Endoscopic Vitrectomy, etc.
Episode 172: Scleral Buckling Pearls with Dr. Buzz Kreiger
Episode 171: VBS 2019 Keynote Interview with Dr. Carl Regillo
Episode 170: Autologous Retinal Transplant for Macular Holes and More with Dr. Tamer Mahmoud
Episode 169: May 2019 Retinal Physician at ARVO 2019
Episode 168: DRCR.net Protocol V Study Results and Real World Implications
Episode 167: Macular hole surgery with Dr. John Thompson
Episode 166: Global Ophthalmology with Dr. Robin Ross
Episode 165: Journal Club on Phakic IOL RD Rates, Autologous Retinal Transplant for Macular Holes
Episode 164: Corticosteroids for Retinal Vascular Disease and Other Topics with Dr. Seenu Hariprasad
Episode 163: Vit-Buckle Society 2019 Annual Meeting Recap
Episode 162: April 2019 Retinal Physician Preview Discussion of AMD Topics with Dr. Margaret Greven and Dr. M. Ali Khan
Episode 161: 2019 Ophthalmology Residency Match Live Panel Q&A
Episode 160: Retinal Detachment Cost Analysis and Trainee Surgery with Dr. Jay Stewart
Episode 159: Medical Malpractice with Dr. Lee Goldsmith
Episode 158: Journal Club with Dr. Ajay Kuriyan and Dr. Shriji Patel, IVR versus IVA for wet AMD, Protocol T subanalysis, CSR natural history.
Episode 157: March Retinal Physician Review with Dr. Shriji Patel including discussion of complement inhibition for AMD, faricimab, brolucizimab, and prefilled syringes for injectable medications
Episode 156: The Origins of ASRS with Dr. Jerry Bovino
Episode 155: Argus II Quality of Life Improvements and More with Dr. Jacque Duncan
Episode 154: Phacovitrectomy Discussion with Drs. David Ehmann and Ajay Kuriyan
Episode 153: Doctor Finances Discussion with Physician on FIRE
Episode 152: Journal Club including Drug Prices in U.S. Versus Australia, SCORE2 Secondary Analysis, Statins for Diabetic Retinopathy
Episode 151: Novel Understanding of Diabetic Retinopathy with Dr. Thomas Gardner
Episode 150: Ophthalmic Genetics with Dr. Mark Pennesi
Episode 149: Robotic Surgery with Dr. Jean-Pierre Hubschman
Episode 148: January 2019 Retinal Physician Review Including Digital Imaging in VR Surgery, Surgery in ROP eyes, VKH, Achromatopsia
Episode 147: CEP290 mRNA intravitreal therapy for LCA
Episode 146: Journal Club Discussing PIVOT trial, FLUID trial, Timing of Macula-Off RDs
Episode 144: Negotiating for Your First Retina Job Including Discussion of Maternity Leave and Ophthalmology Workplace with Drs. Zelia Correa, Geeta Lalwani and Ashvini Reddy
Episode 143: Journal Club, Pediatric Retinal Detachment Surgery, Open Label Extension RISE and RIDE, BP Changes during Injections
Episode 142: Vitrectomy Advances and Buckle Pearls with Dr. Ed Ryan
Episode 140: Pediatric Retinal Surgery, Gene Therapy, and More with Dr. Audina Berrocal
Episode 139: Journal Club, K Grant Awardee Outcomes, RRD Information for Patients Online, Medical Student Support From Ophthalmology Organizations
Episode 138: Journal Club Including DRIL in RVO, Sickle Cell Retinopathy Characteristics, and Scleral Depression for PVDs
Episode 137: Retinal Physician November 2018 including Home Monitoring Devices and PEDs in AMD
Episode 136: Practice Management Panel Redux with Drs. Eichenbaum, Isom, and Shah
Episode 135: Applying Clinical Trial Results for PDR/DME with Dr. Diana Do
Episode 134: Innovation and Retinal Disease with Dr. Mark Humayun
Episode 133: Ocular Oncology Meets Vitreoretinal Surgery with Dr. Prithvi Mruthyunjaya
Episode 132: October 2018 Retinal Physician with Dr. Will Parke Including IRIS Registry, High-Speed Cutters
Episode 131: Journal Club on Follow-up for AMD and PDR Patients, Phase II and III Clinical Trials, Ophthalmology Chairs in the U.S. with Dr. M. Ali Khan
Episode 130: 2018 Retina Society Annual Meeting Discussion with Dr. Steven Christiansen
Episode 129: Surgical Pearls including ARGUS II, Silicone Oil, and Scleral Buckling with Dr. Lisa Olmos de Koo
Episode 128: Retina Innovation with Dr. Eugene de Juan
Episode 127: OSA in CSCR and More with Dr. Avnish Deobhakta
Episode 126: Zika Virus and Macular Changes in ROP with Dr. Irena Tsui
Episode 125: September 2018 Retinal Physician, Diabetic Retinopathy
Episode 124: Industry and Innovation with Dr. Emmett Cunningham
Episode 123: Expanding Your Surgical Toolbox with Dr. Flavio Rezende
Episode 122: Starting in Clinical Research in Private Practice with Dr. Arshad Khanani
Episode 121: Journal Club with Dr. Daniel Chao and Dr. Will Parke on 27-gauge Trochar IOL Fixation, Bilateral Intravitreal Injections and Endophthalmitis, and Protocol S Predictors
Episode 120: Subretinal Surgery, Gene Therapy, and More with Dr. Ninel Gregori
Episode 119: 2018 ASRS Annual Meeting Post-Mortem Including Protocol S 5-Year Results
Episode 118: Sickle Cell Retinopathy with Dr. Adrienne Scott
Episode 117: Private Equity Discussion with Dr. James Vander
Episode 116: Ophthalmology Residency/Retina Fellowship Journal Club with Dr. Chao and Dr. Kuriyan
Episode 115: Retinal Physician July 2018 with Dr. Daniel Chao and Dr. M. Ali Khan, Scleral Buckling, Heavy Oils, Macular Buckles, Suprachoroidal Steroids
Episode 114: Pneumatic Vitreolysis with Dr. Nathan Steinle
Episode 113: Journal Club, Macular Ischemia in RISE/RIDE, Wet Conversion in AMD, Micropulse for CSR
Episode 112: Direct Perfluorocarbon-Silicone Oil Exchange with Dr. John Kitchens
Episode 111: Dr. Marco Mura Discusses Robotic Surgery and Macular Buckling
Episode 110: June 2018 Issue of Retinal Physician with Dr. Will Parke
Episode 109: One Month Till Graduation Special Episode with Dr. Gaurav Shah
Episode 108: Journal Club, Proliferative Diabetic Retinopathy Follow-up, ILM Peeling in PVR RRD, OCT PVD Imaging
Episode 107: Dr. Gary Wortz of Ophthalmology Off The Grid Discusses Cataract Surgery, Secondary Intraocular Lenses, and Podcasting
Episode 106: Practice Management Pearls for Graduating Fellows with Drs. Isom, Parke, and Shah
Episode 105: Aqueous Humor Biopsy with Dr. Jesse Berry
Episode 104: Retinal Physician May 2018, Bimanual, Diabetic Vitrectomy and More
Episode 103: Ruptured Globes and Academic Medicine with Dr. William Mieler
Episode 102: Medical Professionals Working in the Retina Industry with Dr. Namrata Saroj and Dr. Anne Fung
Episode 101: External Needle Drainage during Vitrectomy for Retinal Detachment with Dr. Michael Jumper
Episode 100: The Past, Present, and Future with Dr. Jayanth Sridhar
Some content on this page is restricted to access by members only.