Welcome
Dear Colleague,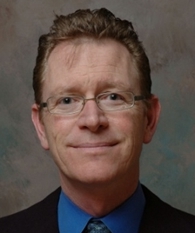 Timothy G. Murray, MD, MBA Program Chair, ASRS Annual Meeting
You are cordially invited to attend the 36th Annual Scientific Meeting of the American Society of Retina Specialists in Vancouver, British Columbia, Canada, Friday, July 20th through Wednesday, July 25th. Join us for cutting-edge insights into retinal science and practice, as well as inspirational innovations from around the world. The program offers a strong clinical focus on advanced surgical management and a wealth of clinical pearls for handling complex retinal disease in your daily practice.
This year's meeting, at the Vancouver Convention Centre, will feature the educational and networking opportunities you have come to enjoy, including an exceptional lineup of scientific sessions, instructional courses, and of course, the thought-provoking retina case conferences.
World-class moderators for each session will lead targeted discussions that include how to handle controversial care and other clinical ethical dilemmas. Special panel discussions will include hot topics such as stem cells, gene therapy, microchips and other methods for eradicating blindness in the real world. The meeting will close with late-breaking abstracts offering an exclusive look at never-before-presented clinical trial results.
Additionally, the popular film festival, and captivating 3D videos, as well as a large selection of papers, courses, cases, and posters, will be available "on-demand" via multiple platforms for you to enjoy at your leisure.
Our meeting program kicks off with a sampling of premier instructional courses on Friday, July 20th from 1:00-5:15 PM with additional courses scheduled on Sunday, July 22nd and Monday, July 23rd. When making your travel arrangements, please plan to arrive by noon on Friday to enjoy these courses and a spectacular Welcome Reception at the Vancouver Aquarium, located in the heart of Stanley Park and home to an incredible array of aquatic life.
Also, enjoy a new twist on the old tradition at the celebratory "Gala in the Wild" on Tuesday evening, July 24th atop beautiful Grouse Mountain. Step aboard the iconic Red Skyride gondola and enjoy an 8-minute ride through beautiful terrain from Valley Station to the summit of Grouse Mountain for an unforgettable evening filled with friends, food and entertainment. Bring your family along for this unforgettable experience and be sure to wear your casual mountain attire! Please RSVP for all of the social events and instructional courses you plan to attend on the mobile meeting site.
Join us for the 36th ASRS Annual Meeting for a rich educational experience that will keep you on the leading edge of retina, while allowing you to cultivate your professional network of colleagues from around the world and enjoy all that Vancouver has to offer.
I look forward to seeing you there.
Best regards,
Timothy G. Murray, MD, MBA
Program Chair, ASRS Annual Meeting