Special Events
Welcome Reception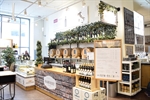 Eataly
Friday, July 26, 7 PM
Kick off this year's meeting in style by joining colleagues for the annual Welcome Reception at Eataly, located in the heart of the city. The ASRS takes over the entire restaurant for an evening of great food and drink.
This event is open to all registered attendees and registered guests.
---
WinR Luncheon
Saturday, July 27, 12:45-2:05 PM
Come and join your WinR collegues at their annual luncheon featuring a keynote speaker. The lunch is open to all WinR members.
---
FIT Reception
Saturday, July 27, 5:35-7:05 PM
Plan to attend the Fellow-in-Training Section's reception. The reception will include time to mingle with fellow FIT members. The reception is open to all FIT members.
---
Stride for Sight 5K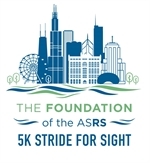 Lincoln Park
Sunday, July 28, 6:00-7:30 AM
Don't miss the Stride for Sight 5K Fundraiser hosted by the Foundation of the American Society of Retina Specialists and made possible by a donation from Outlook Therapeutics. Runners will enjoy an invigorating early-morning run (or walk) along the beautiful Chicago lakefront. Proceeds from the event will support the Foundation's ongoing activities to raise awareness about retinal health and enhance education for next-generation retina specialists.
Register for the Stride for sight 5k
---
ECS Luncheon
Sunday, July 28, 12:50-2:10 PM
The Early Career Section is hosting its annual luncheon symposium focusing on topics specifically geared towards retina specialists recently out of fellowship training. Also don't miss the opportunity to hear from the 2019 Crystal Apple Award winner, Seenu Hariprasad, MD. The luncheon is open to all ECS members.
---
"Strategies to Prepare for Retirement" Lunch Symposium
Sunday, July 28, 12:55-2:15 PM
Are you trying to plan for a meaningful retirement someday? If so, join us for a lunch symposium, "Strategies to Prepare for Retirement," in the Hyatt's Michigan 1 room.
John T. Thompson, MD, will moderate an expert panel discussion including Jerry Bovino, MD, Brian Conway, MD, Richard Garfinkel, MD, Alan Verne, MD, and David Williams, MD, whose discussion will be followed by an interactive audience question/comment period.
---
Black Tie Gala Dinner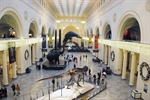 Field Museum of Natural History
Sunday, July 28, 7:00 PM
Wear your finest for an elegant evening of dinner and dancing at the feet of Argentinosaurus, the world's largest dinosaur.
Need a tuxedo? Rent in advance from Men's Wearhouse and reference ASRS group code #8474132 at your fitting for a discount on your rental and to arrange pick up at the meeting on Friday or Saturday. Tuxedo drop off will also be available at the Hyatt on Monday. Click here for full details.
---
International Members and Delegates Breakfast
Monday, July 29, 7:00-8:00 AM
Start your day with fellow international members and delegates over breakfast and hear about projects the International Affairs Committee has been working on this past year. The breakfast is open to all international members and delegates.
---
WinR Case Conference
Monday, July 29, 4:45-6:15 PM
Come and join your WinR collegues for dinner, while discussing interesting cases.
---
Foundation Fundraiser: Chicago Architecture Tour-River Cruise
Monday, July 29, 5:30-7:00 PM
Join us to experience the "top tour in Chicago and one of the top ten tours in the US," according to TripAdvisor. In 90 minutes, tour guides relay Chicago's 100-year coming-of-age story told through its architecture while sailing the Chicago River.
Proceeds from the event will help the Foundation provide enhanced patient education materials on SavingVision.org.