Insider's Guide to Vancouver
July is a perfect time to visit beautiful Vancouver, and with so many things to see and do, we thought it might be helpful to have some expert recommendations to help you plan your visit.
Our special thanks to ASRS members Manjot Gill, MD, and William Ross, MD, for offering their insider recommendations for this guide.

---
Attractions and Activities for Kids of all Ages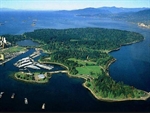 Stanley Park has something for everyone. The 1,000-acre park features lovely beaches, miles of trails for walking or running, Canada's largest aquarium and an array of kid-friendly spots (including a water park, miniature railway and more). Click for directions, maps and more on things to see/do.
---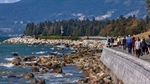 Seaside Greenway, known as 'the Seawall,' is the world's longest uninterrupted waterfront path. It stretches 17-miles from the Vancouver Convention Centre to Spanish Banks Park and is divided into two clearly marked sections -- one for walkers and joggers (closest to water), and one for cyclists and inline skaters (inside path). The popular Greenway ecompasses the Stanley Park Seawall.
---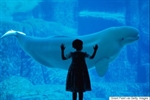 Vancouver Aquarium is home to over 50,000 creatures from the Arctic to the Amazon. It is located in Stanley Park and offers incredible dolphin, shark and sea otter shows, as well as amazing hands-on animal encounters. Meeting attendees can enjoy an exclusive visit during the Opening Reception.
---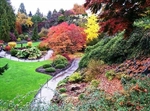 Queen Elizabeth Park sits at the highest point in Vancouver offering spectacular views of the city, mountains and North Shore. This horticultural jewel is home to the stunning Bloedel Conservatory, quarry garden, arboretum, and recreational offerings such as tennis and lawn bowling. Consider eating at Seasons in the Park which offers regional West Coast cuisine and panoramic views of the skyline.
---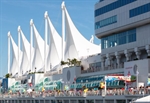 Fly Over Canada is a highly recommended and unfortgettable 3D experience that takes you on a journey across Canada in just 8-minutes. Suspended in the air, feet dangling, you will experience the sensation of flight as you view the natural beauty of Canada on a 65-foot screen and feel the wind on your face. Fly Over Canada is located in the iconic Canada Place in the heart of downtown Vancouver.
---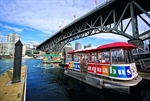 Granville Island, once home to factories and sawmills, is now a favorite of locals and visitors alike. It sits just south of the downtown peninsula and its Public Market is one of the city's most important cultural districts with theatres, artisan workshops, craft studios, fresh fruits and oysters! The best ways to get to Granville Island is aboard a water taxi or one of the mini-tugboat ferries that criss-cross False Creek. Click for more information and for maps and transportation.
---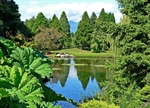 VanDusen Botanical Garden is a 55-acre oasis in the heart of Vancouver with over 7,500 plant species from around the world. Check out local wildlife, find your way through an Elizabethan hedge maze, dine on the patio of Truffles Cafe or Shaughnessy Restaurant and browse the garden-themed gift shop.
---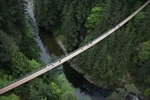 Capilano Suspension Bridge is 450 ft long, 230 ft high and has been thrilling visitors since 1889. Enjoy the wobbly bridge and stunning wilderness while learning about BC's history, culture and nature from knowledgeable staff and signage that provide as much information as you want. For more fun try the Treetops Adventure and new Cliffwalk.
---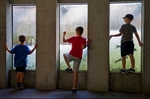 Capilano Salmon Hatchery located in Capilano River Regional Park. Admission to the park is free and there are hiking trails, picnic areas and small local bridges where you can see the bright red fish jump and fight their way upstream during spawning season. Cleveland Dam is another popular free attraction just a short walk from the Hatchery.
---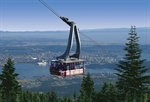 Grouse Mountain Rising 4,100 feet above Vancouver is spectacular Grouse Mountain – the city's most popular attraction. The vast alpine playground offers ziplining, paragliding, theatre in the sky and more. Those who attend ASRS's Closing Reception will step aboard the iconic Red Skyride gondola and enjoy an 8-minute ride through beautiful terrain from Valley Station to the summit for an unforgetable evening filled with friends, food and entertainment.
---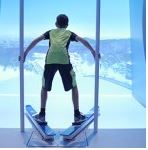 The Richmond Olympic Experience (ROX), located in the Olympic Oval, is the first of the IOC Olympic museums to be located in North America. Be among the first in the world to experience state-of-the-art Olympic sport simulators where you can experience the rush of an Olympic ski jump, bobsleigh run and more. Also check out over 400 rare Olympic artifacts, including authentic medals and torches!
---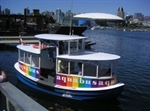 Jump aboard a water taxi, ferry or aquabus to get around easily and to enjoy views of the city from the water. See this Vancouver Observer story for more details and visit this link for information on public transportation generally.



---
Museums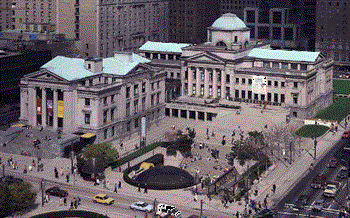 Vancouver Art Gallery (above, downtown)
Museum of Anthropology (25 minute by car)
H.R Macmillian Space Centre (20 minutes by car)
---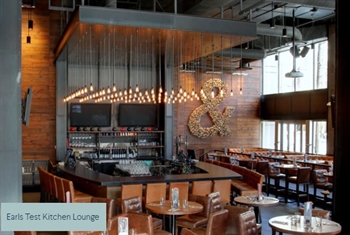 Casual Restaurants/Bars












Earl's Test Kitchen (shown above)
This is upscale casual dining with a shot of city chic and an upbeat urban vibe.
905 Hornby, Phone: 604-682-6700
---
Cactus Club (Coal Harbor)
Enjoy panoramic views of the North Shore mountains, Stanley Park and the Olympic Cauldron. Great value for families.
1085 Canada Place, Phone: 604-620-7410
---
Chambar Restaurant
This chic and casual eatery offers a great ambiance and terrific Belgian cuisine, sustainable seafood, beer and wine.
568 Beatty Street, Phone: 604-879-7119

---
Rogue Kitchen & Wetbar is located directly across from the convention.
200 Burrard Street, Phone: 604-428-2555
---
Tap & Barrel is another restaurant close to the convention centre with beautiful views of the water.
1055 Canada Place, #76, Phone: 604-235-9827
---
Vij's Restaurant
Vij's comes highly recommended for a more casual vibe and 'fantastic Indian food.' The eatery successfully pairs traditional Indian methods, spices and culinary influences with sustainable, local produce. Dine early to avoid crowds.
3106 Cambie Street, Phone: 604-736-6664
---
Fine Dining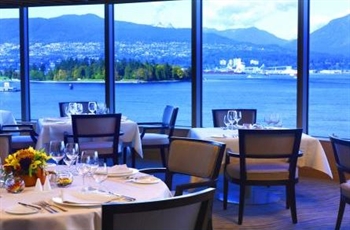 Blue Water Café is located in Yaletown and is highly recommended for its award- winning surf and turf. Consistently voted 'Best Seafood Restaurant' in Vancouver.
1095Hamilton Street, Phone: 604-688-8078
---
Cioppino Mediterranean Grill & Enoteca (Italian)
This popular eatery boasts a fresh perspective on Mediterranean cooking and one of the largest wine cellars in BC.
1133 Hamilton Street, Phone: 604-688-7466 (Yaletown)
---
Five Sails Restaurants (pictured above)
Five Sails is located within the Pan Pacific Hotel and offers award-winning West Coast fare and sweeping views of the mountains and ocean.
999 Canada Place, #410, Phone: 604-844-2855
---
Giardino (Italian)
Tuscan-inspired Italian cuisine served in an atmosphere of vaulted ceilings, wooden beams, Tuscan tiles and an open-air courtyard. (Gastown)
1328 Hornby Street, Phone: 604-669-2422

---
Hawksworth Restaurant
Hawksworth is the five-time winner of the 'Best Upscale Restaurant in Vancouver Award.'
801 W. Georgia Street, Phone: 604-673-7000.

---
Hy's Steakhouse
Featuring prime grade steaks, cold martinis and trademark warm hospitality.
637 Hornby Street, Phone: 604-683-7671
---
Kirin (Chinese)
This award-winning resturant specializes in both Northern Chinese and Cantonese cuisine, and is known for its preparation of seafood in traditional and exotic styles.
201-555 12th Avenue West, Phone: 604-879-8039

---
L'Abbatoir (French influenced West Coast fare)
Located in the heart of Gastown, this resturant is housed on the site of Vancouver's first jail, built in the 19th century. Highly recommended -- especially for brunch.
217 Carrall Street, Phone: 604-568-1701
---
Le Crocodile (French)
Acclaimed Vancouver eatery blends traditional French cooking with innovative West Coast style.
Suite 100-909 Burrard St., (at Smithe), Phone: 604-669-4298
---
Miku and Minami (Japanese)
These two sister resturants are best known for bringing Aburi style (flame seared) sushi creations to Vancouver. They mix traditional Japanese flavors and techniques with West Coast elements to create unique dining experiences.
Miku: 70-200 Granville Street, Granville Square (Canada Place Way and Howe Street), Phone: 604-568-3900
Minami: 1118 Mainland St., Phone: 604-685-8080 (Yaletown)
---
Explore Vancouver's Cool Neighborhoods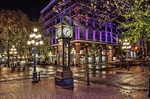 Gastown is one of Vancouver's oldest neighborhoods. Enjoy its quaint Victorian charm while exploring galleries, outstanding eateries and shops. Gastown offers a vibrant mix of local, Canadian, and international shops and is a prime location for finding goods made in Vancouver.
---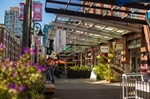 Yaletown is an old warehouse district that is now one of Vancouver's chicest neighborhoods with unique shops, sidewalk cafes, restaurants and spots for late night drinks.
---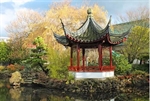 Vancouver's Chinatown is the 3rd largest next to New York and San Francisco. This 6-block neighborhood is packed with a vibrant mix of old world apothecaries, jewelers, fish markets and cuisine, as well as contemporary skate shops and businesses run by new generation Chinese business owners.
---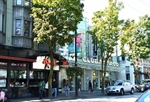 Shop Robson Street is a 3-block stretch jammed with 150 premier shops, excellent eateries and café culture.



Explore more neighborhoods here.
---
Beaches
Second Beach is located on the Stanley Park Seawall at Stanley Park Drive and North Lagoon Drive beside the outdoor pool. It offers concessions, washrooms, a playground, picnic shelter, summer lifeguards, and pay parking.
---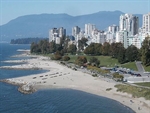 Sunset Beach is located at the mouth of False Creek on Beach Avenue between Bute Street and Thurlow Street. It is close to the West End and Downtown areas of Vancouver and is a designated "quiet" beach (no amplified sound). It offers concessions, washrooms, pay parking, summer lifeguards, and a volleyball court.
Explore more beach options here.
---
Recommended Excursions
Victoria, the oldest city in the Northwest, is located on Vancouver Island about 75 miles from downtown. It offers the perfect mix of old world charm, fascinating history and natural beauty. Travel there by car, boat or plane. While there, a visit to the Butchard Gardens is highly recommended to experience its 55 acres of natural splendor.

---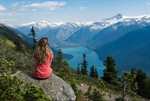 Whistler may be best known for hosting 2010 Olympic skiing, but this winter wonderland has plenty to offer summer visitors, including mountain biking, four golf courses, hiking trails, and al fresco dining. From Vancouver, enjoy a breathtaking 75-mile ride along the Sea to Sky Highway (Highway 99) or skip the drive and take Whistler Air's floatplane service to enjoy mountain views from the air. If you're driving, be sure to stop in Squamish (about 45 minutes from Vancouver) to ride the Sea to Sky Gondola. Whistler Blackcomb Resort is also highly recommended.
---
Resources

For more information and travel tips visit the Metro Vancouver Convention and Visitors Bureau.
Customizable travel map by Vistacity