Insider's Guide to New York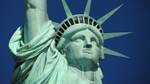 Tours, theatre, museums, scenic rides, neighborhoods to explore, shopping, restaurants, restaurants, and more restaurants! There is truly something for everyone in New York. And while assembling a complete list of wonderful things to see, do and eat is an impossible task, here are a few highlights and resources to consider while planning your trip!
---
Restaurants
Click here to download a detailed list restaurants that come highly recommended by those familiar with the New York restaurant scene. The list offers suggestions for eateries in a variety of neighborhoods and price points.

Thank you to ASRS's native New York members who provided this true Insider's Guide to New York's best restaurants. Many of these gems cannot be found in standard travel guides or promotional service sources. Enjoy!

---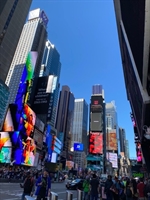 Attractions
---
Resources
Click here to download the digital NYC Delegates Pass which provides discounts on dining, attractions, tours and more throughout the 5 boroughs. The pass is a special courtesy for ASRS meeting attendees and exhibitors.
General Information
Tour operators
https://untappedcities.com/tours/
https://www.scottspizzatours.com/
https://culinarybackstreets.com/category/cities-category/queens/
Food & Drink
https://ny.eater.com/maps/best-new-york-restaurants-38-map
https://ny.eater.com/maps/best-beer-bars-nyc

Sports
https://www.mlb.com/mets/ballpark
https://www.mlb.com/yankees/ballpark
Live music
https://www.barbesbrooklyn.com/