Insider's Guide to Chicago
The ASRS looks forward to welcoming you to Chicago in July. Summer is a perfect time to enjoy all the city has to offer. We've complied some of our favorite eateries, museums, theatres and experiences to assist you as you plan your trip to the Windy City.
This year's meeting will feature 3 of Chicago's spectacular locations
Welcome Reception* at Eataly Chicago, 43 E Ohio St. Eataly stands for "Eating Italian" which encompasses the history and the food culture of Italy, the ease to prepare its dishes, and the many qualities that Italy has to offer.

Black Tie Gala* at the Field Museum, 1400 S. Lake Shore Drive
The Field was built to house the biological and anthropological collections for the 1893 World's Columbian Exposition. In 125 years it has assembled 24 million objects, from ancient mummies to amazing dinosaur fossils.
*Included in registration
Chicago Architecture Tour-River Cruise, 111 E. Wacker Dr.
Experience the "top tour in Chicago and one of the top ten tours in the US," according to TripAdvisor. In 90 minutes, tour guides relay Chicago's 100-year coming-of-age story told through architecture while sailing the Chicago River. Proceeds from this event will directly benefit the FASRS.
---
Museums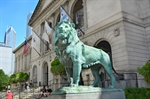 Art Institute of Chicago, 111 S. Michigan Ave.
Founded in 1879, the Art Institute houses the largest collection of Impressionist and Post-impressionist art outside the Louvre among its more than 300K treasures spanning centuries and the globe.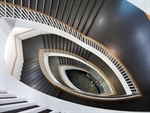 Museum of Contemporary Art, 220 E. Chicago Ave.
The museum, established in 1967, is one of the world's largest contemporary art venues. It focuses on surrealism, minimalism, conceptual photography and works by Chicago-based artists.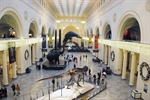 Field Museum, 1400 S. Lake Shore Drive
The Field was built to house the biological and anthropological collections for the 1893 World's Columbian Exposition. In 125 years it has assembled 24 million objects, from ancient mummies to amazing dinosaur fossils.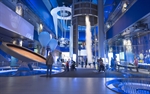 Museum of Science and Industry, 5700 S. Lake Shore Drive
The only building remaining from the World's Columbian Exposition. Today it houses over 35K artifacts and hundreds of experiential exhibits. Board a WWII German U-Boat, experience a coal mine, tour the digestive system, harness a 40-foot tornado and more.

Shedd Aquarium, 1200 S. Lake Shore Drive
This stunning museum is home to 32,600 species and offers amazing experiences like shark feeding, encounters with penguin, stingray and whales and a 360-degree reef tour.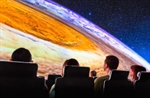 Adler Planetarium, 1300 S. Lake Shore Drive
From it's beautiful perch on the shore of Lake Michigan, the venue brings the wonders of the universe to life through immersive theatre programs, interactive exhibits, lectures and events.
---
Experiences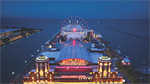 Navy Pier, 600 E. Grand Avenue
Originally completed in 1916 as part of Daniel Burnham's plan for Chicago, Navy Pier offers over 50 acres of parks, attractions, restaurants, shopping, dining cruise boats and more.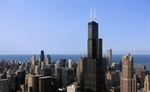 Spectacular views span four states. A one-stop Chicago experience full of interactive exhibits and The Ledge, a glass balcony extending four feet outside the 103rd floor.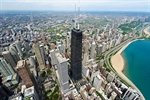 Visit the 94th floor of the Hancock for breathtaking 360-degree views of Chicago's skyline and majestic lakefront. Also enjoy the upscale Signature Room for a menu of contemporary American cuisine.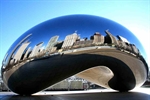 Don't miss the Bean! Discover a state-of-the-art collection of architecture, landscape design and art in this park that offers free cultural programs, performances and family activities.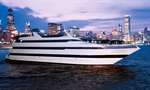 The Odyssey sails daily from Navy Pier and delivers gracious service, fine dining, quality entertainment and breathtaking views.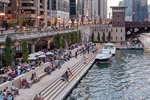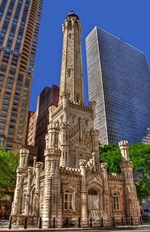 The 1.25 mile path along the main branch of the Chicago River offers scenic views, resturants and spots to sit and watch the world (and boats) go by.


Magnificent Mile, Michigan Avenue
The Magnificent Mile is Chicago's premier commercial district. The vibrant, bustling area is home to upscale shops, luxe fashion outlets, cool restaurants and posh hotels. Landmarks include the historic Chicago Water Tower, the neo-Gothic Tribune Tower, the terracotta Wrigley Building skyscraper and the 100-story John Hancock.
Chicago Architecture Tour-River Cruise, 111 E. Wacker Dr.
Experience the "top tour in Chicago and one of the top ten tours in the US," according to TripAdvisor. In 90 minutes, tour guides relay Chicago's 100-year coming-of-age story told through architecture while sailing the Chicago River.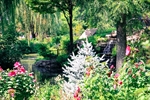 Lincoln Park Zoo, 2001 N. Clark Street
This beautiful 35-acre zoo is located in the city's upscale Lincoln Park neighborhood. Founded in 1868, it's among the oldest zoos in North America and is one of a few free US zoos. Home to 200 species and amazing views of the city.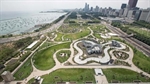 Maggie Daley Park, 337 E. Randolph
Located in the Loop, Maggie Daley is a new 20-acre park that connects to Millennium Park via the BP Pedestrian Bridge. This magnificent park offers a playground, climbing wall, mini golf, picnic groves, tennis courts and a garden.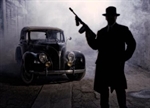 Ghosts and Gangster Tour
Chicago has been known for its colorful gangster past since the 1920s/30s when mob hits were common. This historically enriched tour will offer the history behind famed murders and take you to haunted crime scene locations.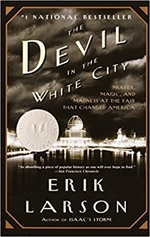 Devil in the White City Tour, 111 E. Wacker Dr.
This tour, hosted by the Architectural Foundation, explores the compelling true story behind the best selling book, "The Devil in the White City," about two simultaneous events in Chicago history: the World's Columbian Exposition of 1893 and the emergence of serial murderer Dr. Henry H. Holmes.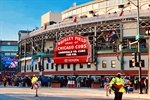 Wrigley Field, 1060 W. Addison
Wrigley Field is baseball's second oldest ballpark, where fans come to see ivy-covered walls, a classic hand-operated scoreboard, the marquee outside the homeplate entrance and the Cubs. Stepping into Wrigley is like stepping back in time and fans come whether the Cubs win or lose. The park has seen historic moments like Babe Ruth's called shot in 1932.
---
Theatre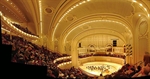 Chicago Symphony Orchestra, 220 S. Michigan
Founded in 1891, the Chicago Symphony Orchestra is consistently hailed as one of the greatest orchestras in the world.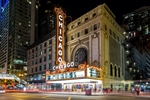 The Chicago Theatre, 175 N. State Street
Built in 1921, this landmark theater was added to the National Register of Historic Places in 1979 and listed as a Chicago Landmark in 1983. The distinctive marquee is "an unofficial emblem of the city" appearing in films, television, art and photographs. Visit the website for performance information.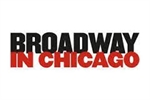 Broadway In Chicago
Broadway in Chicago is a theatrical production company, formed in July 2000 to present touring Broadway productions in five historic Chicago theaters -- CIBC, Oriental, Cadillac, Auditorium and Broadway Playhouse. Visit the website for performace information.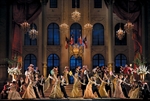 Lyric Opera, 20 N. Wacker Drive
Founded in 1954, the Lyric is one of the world's great opera companies having distinguished itself by presenting the finest international singers, conductors, directors, and designers in classic and less-familiar productions presented in the spectacular Art Deco Civic Opera House. Visit the website for performance information.

---
Recommeded Nearby Restaurants
Upscale dining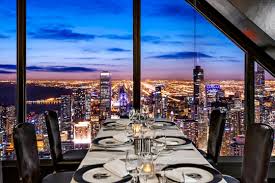 Signature Room

Bavette's Bar and Boeuf (Steakhouse)
218 W. Kinzie/(312) 624-8154
A stylish departure from a traditional steakhouse. Enjoy the ornate, dimly lit brick setting of this eatery that embraces French flair without the formality, blending fine dining with unabashed fun.

Blackbird
619 W. Randolph/(312) 715-0708
This sophisticated and hip eatery in the West Loop is chef-owner Paul Kahan's sleek flagship known for inventive fare and a popular fixed-price lunch menu.
Chicago Cut Steakhouse
300 N. LaSalle/(312) 329-1800
This stylish modern steakhouse has a patio overlooking the river and offers an extensive menu and wine list. Named one of Chicago's top 10 steakhouses.

Cindy's (American)
12 S. Michigan/(312) 792 3502
Hip, stylish rooftop bar/eatery at the Chicago Athletic Association Hotel with choice seasonal fare.

Gibsons Bar & Steakhouse
1028 N. Rush/(312) 266-8999
This classic American steakhouse has been an icon since its doors opened in 1989. It is the first in the country to be awarded its own USDA Prime Beef Certification. Gibsons Prime Angus Beef is featured along with fresh fish, classic cocktails, and an extensive wine list.
Joe's Seafood
60 E. Grand/(312) 379-5637
Critics say Joe's is consistently one of the best steakhouses in town. Enjoy classic steak and seafood fare, including signature stone crab claws, served by a tuxedo-clad staff.

Nico Osteria (Italian/seafood)
1015 N. Rush/(312) 994-7100
This Gold Coast eatery offers a chic venue, seafood inspired Italian cuisine, seafood specialties, cocktails and wines.
RPM Italian
52 W. Illinois/(312) 222-1888
Located in Chicago's River North neighborhood, RPM offers a contemporary Italian menu with dishes meant to be shared. It is a collaboration between partners RJ, Jerrod and Molly Melman, celebrity couple Bill & Giuliana Rancic and acclaimed chef Doug Psaltis. Menu highlights fresh pastas made daily, slow-roasted meats, wild fish and seafood, and signature cocktails.
RPM Steak
66 W. Kinzie/(312) 284-4990
Also located in Chicago's River North neighborhood, RPM Steak is a modern take on the traditional steakhouse and features a contemporary, chef-driven menu, an award-winning wine list and a well-curated craft cocktail program. The sister restaurant to RPM Italian, it marks the second collaboration between RJ, Jerrod, Molly Melman, celebrity couple Bill and Giuliana Rancic and chef Doug Psaltis.
Spiaggia (Italian)
980 N. Michigan/(312) 280-2750
Spiaggia's refined Italian cuisine has earning four-star reviews, international praise and numerous national awards. With Chef Tony Mantuano at the helm, and Executive Chef Joe Flamm, Top Chef Season 15 winner, leading the culinary vision, Spiaggia offers guests an experience that honors the true heritage of Italy.
Stetsons (Steakhouse)
151 E. Upper Wacker/(312) 239-4491
A nontraditional steakhouse offering internationally inspired dishes prepared with sustainably-sourced beef, seafood, and produce. Enjoy the urban atmosphere complete with an open kitchen and energetic sushi bar, complemented by an award-winning wine program.
Sunda (Asian fusion)
110 W. Illinois/(312) 644-0500
Hip spot for creative Asian fusion fare, sushi and specialty cocktails in a chic modern space in River North. Enjoy signature entrees such as Miso Glazed Sea Bass, Lemongrass Beef Lollipops and award-winning sushi.
Topolobampo (Mexican)
445 N. Clark Street/(312) 661-1434
Innovative, refined Mexican cuisine served in an elegant, art-filled space. Topolo offers a dinner menu divided into three distinct, chef-selected tasting menus – the five-course "classic" and "seasonal" options, or the showcase seven-course "Perfect 7" tasting menu.

Signature Room at the 95th
875 N. Michigan/(312) 787-9596
Dine at the top of the iconic Hancock Building on Michigan Avenue and enjoy delicious American fare and awesome views of the city.
---
Midscale DINING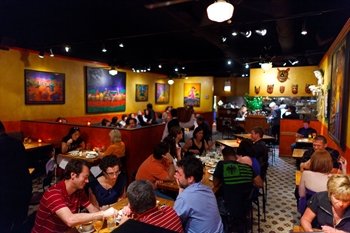 Frontera Grill Chicago

Au Cheval (American)
800 W. Randolph/(312) 929-4580
The Food Network named Au Cheval's flagship cheeseburger the No. 1 burger in America; Business Insider included it in its ranking of the best burger joints in the country; Eater called it one of the 21 essential hamburgers of America; and Time Out Magazine said the restaurant is a 'master class in textures and proportions,' --enough said.
Bandera (American)
534 N. Michigan/(312) 644-3524
Perched above Michigan Avenue, Bandera offers American food with a Southwestern touch, excellent views, modern art, and a bustling exhibition kitchen where you can observe all the action.
Barrio (Mexican)
65 W. Kinzie/(312) 940-9900
Barrio's Mexican and pan-Latin fare is the draw at this River North neighborhood spot known for its south of the border classics with an American twist.
Girl and the Goat (Global cuisine)
809 W. Randolph/(312) 492-6262
This hip spot serves up a family-style menu of tasty, bold flavored foods with global influence in a fun and lively setting. Beverage offerings focus on small producers, a rotating list of craft beers and a celebration of local Chicago breweries.
Frontera Grill (Mexican)
445 N. Clark/(312) 661-1434
One critic states 'Frontera Grill, the linchpin in chef Rick Bayless' empire, is decidedly unique in its homage to regional Mexican cuisine and displays a near cult-like devotion to local product.' Enjoy lively Mariachi music, folk art and a menu packed with Mexican delights.
Mercadito (Mexican)
108 W. Kinzie/(312) 329-9555
Enjoy a bustling atmosphere, hip crowd, authentic cuisine, specialty tequila and mezcal cocktails. The culinary team at Mercadito is led by renowned Chef Patricio Sandoval who features popular dishes inspired by the eclectic flavors of Mexico's authentic small markets.
Quartino (Italian)
626 N. State/(312) 698-5000
Quartino is a bustling downtown Chicago restaurant and wine bar noted for its distinctive Italian small-plates menu, vintage decor, and attentive, personable service staff.
Siena Tavern (Italian)
51 W. Kinzie/(312) 595-1322
Rustic Italian restaurant with a modern twist located in Chicago's energetic River North neighborhood. Neapolitan pizza pies and pastas are made in house, from scratch. Upscale spot includes dining, bar/lounge, and private cellar.
The Gage
24 S. Michigan Ave./(312)372-4243
Just steps from Millennium Park and the Art Institute, The Gage serves rustic American fare in a refined, lively setting, complemented by an innovative libations program.
---
Casual Dining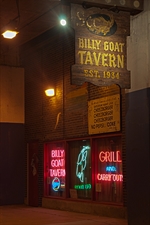 Billy goat Tavern


Aster Hall
900 N. Michigan Ave. (Floor 5-6)
A dynamic food/beverage experience and gathering place located at the gateway of Chicago's Magnificent Mile. A diverse range of offerings are spread across sixteen unique vendors. Guests can find local favorites, international cuisines, classic cocktails, curated wines, crafted coffee, and refreshing juices. Integrated with the 900 North Michigan Shops.

Billy Goat Tavern
430 N. Michigan Ave, (Lower Level below Tribune Tower)/(312) 222-1525
Stop in at the Billy Goat Tavern, made famous by Chicago's own John Belushi and Bill Murray on Saturday Night Live and famous for its lively environment and "Cheezborger...Cheezborgers."

Duck Duck Goat (Asian)
857 W. Fulton Market/(312) 902-3825
Creative Chinese fare from celeb chef Stephanie Izard served in a buzzy, ornately decorated venue.

Giordano's (Pizza)
130 E. Randolph/(312) 616-1200
One mouthwatering bite of a Giordano's stuffed double-crust pie and you'll see why it has been a Chicago favorite since 1974!
Portillo's (American)
100 W. Ontario/(312) 587-8910
Portillo's River North location was named #1 U.S. fast casual restaurant by Trip Advisor and received the 2018 Travelers' Choice® awards. The family-friendly eatery sports a 1930s-1940s gangster-themed decor and serves American favorites such as Italian beef, burgers, salads, Chicago-style hot dogs, and chocolate cake. This location also houses a Barnelli's for those who prefer pasta or ribs.
The Purple Pig (Tapas)
500 N. Michigan/(312 587-8910
Enjoy adventurous small plates, house-cured meats and a lengthy wine list in small, lively quarters.
Unos Pizzeria and Grill
29 E. Ohio/(312) 321-1000
In 1943, in a turn-of-the-century Victorian house on the corner of Ohio and Wabash, the legendary Chicago-style deep dish pizza was born. Today, Unos (and sister resturant Pizzeria Due), continues to make this legendary deep dish pizza with its buttery crust and unique combination of authentic Italian spices, quality tomatoes and cheese.