2019 Live Surgery Symposium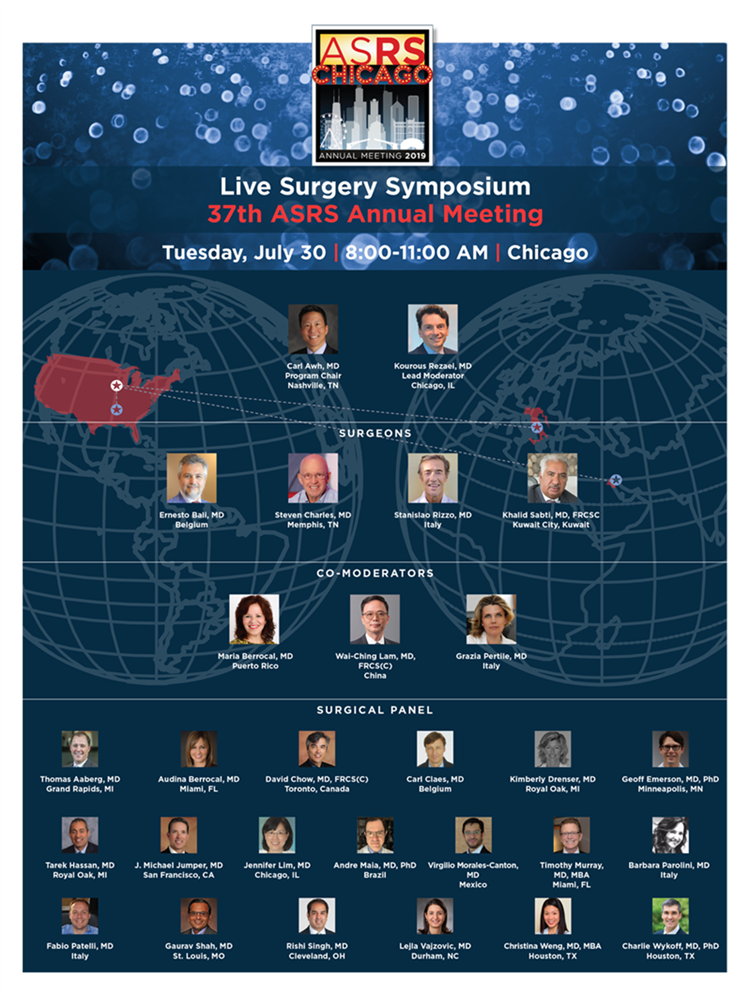 Don't Miss the Live Surgery Symposium Tuesday, July 30 in Chicago!
Enjoy three hours of live vitreoretinal surgery beamed into the Hyatt auditorium from 3 surgical sites in the US, Europe and the Middle East.
Moderated by Kourous Rezaei, MD, with comments by a panel of expert surgeons in Chicago and a surgeon moderator in each operating room.