Advocating for Network Adequacy
As Medicare Advantage plans attempt to control costs, retina specialists continue to be dropped from Medicare Advantage programs for having a "higher cost of care relative to other network providers." Insurers are relying on flawed metrics that unfairly compare our subspecialists' billing to that of general ophthalmologists' per-capita costs and caseloads – an apples to oranges comparison considering the advanced age and health conditions of many retina patients.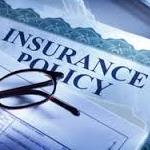 At the heart of the problem is an inadequate Centers for Medicare & Medicaid Services' (CMS) criteria requiring MA plans to use provider codes that do not include many subspecialists. Despite this, CMS explicitly mandates that MA plans provide enrollees coverage for all original Medicare-covered services (excluding hospice), and supply an adequate network of physicians to provide those services. By terminating retina specialists and not being required to include these specialists in their networks ASRS believes MA networks are depriving patients of necessary subspecialty care.
The Society led the way in exposing this problem in 2013, spurring an investigation by the Government Accountability Office (GAO). In letters to the CMS, Health and Human Services and the Department of Justice, as well as in discussion with the GAO, ASRS repeatedly requested:
CMS not rely on GEO-Access reports when determining network adequacy as they use Medicare's specialty designation codes which do not include many subspecialists.
Health carriers be required to assess and monitor sufficiency of specialty and subspecialty providers by reviewing claims history and maintaining a panel of physicians who have historically billed for those covered services.
CMS evaluate network adequacy by reviewing:

annual examination of beneficiary use of out-of-network services;
disenrollment reports; and
provider complaints on referrals and emergency room utilization.
That health plans be prohibited from making network changes during open enrollment and only be permitted to terminate a physician for cause during the plan year. And, if a provider is terminated, the health carrier should be required to update its directory and notify all covered patients who have been seen within the past year.
The ASRS was pleased that the GAO recognized the problems and aknowledged the Society's recommendations in its report on CMS oversight of Medicare Advantage plan network adequacy.
Next steps
ASRS has participated in a Network Adequacy Working Group to provide input to the National Insurance Commissioners' (NAIC) Managed Care Plan Network Adequacy Model Act (Model Act) for the states. ASRS submitted a letter to NAIC on January 12, 2015, offering specific recommendations for their initial draft of the Model Act, and continues to encourage adoption of those recommendations as the NAIC works to finalize the Act.
In November 2016, the National Uniform Claim Committee (NUCC) granted the ASRS request for a unique retina specialist taxonomy code. ASRS submitted the application in August of 2015 with the support of AAO, the Retina Society and Macula Society.

This marks a huge milestone in the ASRS's ongoing efforts to level the playing field for retina specialists. The Society's campaign has worked to assure that retina specialists are viewed distinctly from general/comprehensive ophthalmologists. This distinction has important implications for:
Assuring network adequacy so that patients have access to services and a sufficient number of retina specialists in their health plan networks;
Making sure programs aimed at assisting patients in medical decision-making, such as CMS' Physician Compare, provide subspecialty level information that allows accurate comparisons; and
Preventing CMS and other health plans from penalizing retina specialists by inappropriately comparing them to comprehensive ophthalmologists instead of their subspecialty peers.
This new code also will have important implications as we transition to the new CMS Quality Payment Program.

This is an important step forward, but there is more work to be done. The ASRS's campaign now moves into a new phase aimed at getting the new taxonomy code recognized and instituted by CMS and private health care plans.
Advocacy timeline
ASRS Advocates for Network Adequacy in Federally-Facilitated Exchanges Under the Affordable Care Act - December 23, 2015
Update: ASRS Joins AMA Coalition Letter Urging NAIC to Assure Adequate Networks for Plans and Patients - November 3, 2015
ASRS, the Retina Society, Macula Society and AAO submit request to the NUCC to establish a separate taxonomy code for retina specialists. If granted, the code will allow CMS and other payers to distinguish retina specialists from general ophthalmologists for payment purposes. - October 2015
GAO acknowledges ASRS recommendations in its report on the Centers for Medicare & Medicaid Services (CMS) oversight of Medicare Advantage (MA) plan network adequacy - September 28, 2015
CMS releases the final rule for 2016 Medicare Advantage plans that includes positive steps for ensuring patients have access to covered services. ASRS is pleased that CMS will implement a protocol to effectively address inquiries and complaints related to enrollees being denied access to a contracted provider. - April 6, 2015

CMS responds to the February 12 coalition letter agreeing to consider additional recommendations to ensure network adequacy, including: a special election period for MA enrollees who change plans due to network narrowing; and a retrospective analysis of whether patients affected by network narrowing were disproportionately sicker and/or older. In addition, coalition advocacy also leads to significant improvements in the final MA Call Letter related to directory accuracy. - March 30, 2015

At the request of the GAO staff in charge of its Medicare Advantage study examining MA network adequacy standards, ASRS meets with GAO leaders to provide evidence of the problem and guidance on improving network adequacy. - March 24, 2015
ASRS Gets Help from Leading Democrat on MA Narrow Networks. ASRS letters, along with the efforts of the AMA and Connecticut Medical Society among others, lead to a request by Rep. Rosa DeLauro, D-Conn. and the Connecticut delegation in the House of Representatives, with Senators Richard Blumenthal, D-Conn., Sherrod Brown, D-Ohio, and Sheldon Whitehouse, D-R.I. signing on to request a GAO investigation into the issue of MA narrow networks. - March 18, 2015
ASRS's March 6 letter responds to the draft Call Letter by explaining the fundamental flaw in CMS' criteria that requires MA plans to use provider specialty codes that do not capture subspecialists. As a result, subspecialists may not be considered when a plan is compiling its network or being assessed for network adequacy. ASRS urges CMS to revise its criteria for future contract years to appropriately account for access to subspecialists when assessing provider network adequacy. - March 6, 2015
ASRS joins a coalition of 30 allied specialty organizations in a letter to CMS voicing strong concern over issues related to policy and payment changes outlines in their 2016 draft Call Letter for MA organizations. - February 12, 2015
In a letter to the National Association of Insurance Commissioners (NAIC), ASRS voices support for their Managed Care Network Adequacy Model Act for the states, but recommends modifications to ensure that consumers have timely access to highly subspecialized physicians, including retina specialists. - January 12, 2015
In conjunction with partners in the Network Adequacy Working Group, ASRS meets with members of Congress in Washington, DC to ensure support for in-network access to subspecialties and raising awareness of broader network adequacy issues. - December 2014
ASRS sends letter to HHS and CMS urging that MA beneficiaries continue to have access to all Medicare covered services including Medicare Part B drugs. - May 21, 2014

ASRS letter to HHS and CMS urges suspension of systematic MA network termination of retina specialists and extension of Medicare open enrollment period until both CMS and the DOJ conduct an investigation to evaluate the appropriateness and impact of mass terminations. - November 22, 2013

ASRS signs on to 80-organization coalition letter to CMS highlighting issues with network adequacy. - November 6, 2013
ASRS launches advocacy campaign to assure network adequacy and to combat narrow networks and inappropriate termination of retina specialists from MA plans. - October 25, 2013
Advocacy outreach
Have You Been Dropped from a Network?
Link to our campaign page for more resources
Updated 11.2015